Sales & Licensing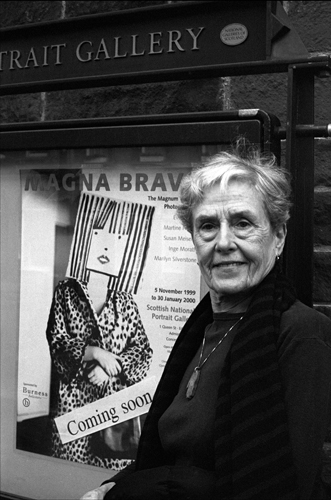 The Inge Morath Foundation owns the exclusive rights to the work of Inge Morath. In addition to the photographs presented on this site, please visit Inge Morath's portfolio page at Magnum Photos, Magnum Photos: Inge Morath, to view a more extensive selection of her work. The Magnum page is searchable by subject, and also presents an overview of Morath's in-print publications.
Print Sales: Prints of Inge Morath's photographs are available for purchase through Galerie CLAIR, Danziger Gallery and the Magnum Photos. Estate prints are available directly through The Inge Morath Foundation.
Licensing: For licensing information, please contact Magnum Photos/New York. To inquire about print sales, please contact the Inge Morath Foundation or Magnum Photos/New York.
Licensing of Inge Morath's photograph is handled exclusively by Magnum Photos. All usage agreements are subject to a 'license to reproduce' a given image, which will be subject to an appropriate fee. Before Magnum can authorize an image to be used, the license fee must be agreed beforehand. Magnum and The Inge Morath Foundation reserve the right not to consent to allow any given image to be reproduced in a particular context.
Contact the appropriate Magnum office or agent with your inquiry about reproducing a photograph. Please note that most images are not model-released unless stated at the image screen level. Please see Magnum's terms and conditions for more information.